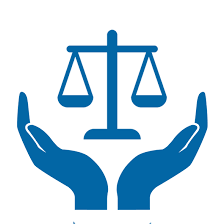 NOTICE OF LAW WEEK COMMEMORATION 2023
TLS has received an invitation to participate in the commemoration of Law Week 2023 which is being organized by the Judiciary of Tanzania.
The Law Week will be commemorated from 22nd January to 1st February 2023 in all High Court Zones across the country.
The theme for the 2023 Law Week is "UMUHIMU WA UTATUZI WA MIGOGORO KWA NJIA YA USULUHISHI KATIKA KUKUZA UCHUMI ENDELEVU: WAJIBU WA MAHAKAMA NA WADAU."
At the National level, the commemoration will be held in Dodoma. The guest of Honor for the event during the opening ceremony will be the Vice President of the United Republic of Tanzania; his excellency Philip Isdor Mpango and the closing ceremony will be the President of the United Republic of Tanzania; her excellence Dr. Samia Suluhu Hassan.
TLS will actively participate in this important event in all its Chapters. Be advised that Chapters will be responsible to bear any related costs in connection to this activity.
Kindly note that all activities organized at the Chapter level are expected to align with the aforementioned theme.
Activities that will be conducted during the law week will attract a total of two (2) CLE points.
Advocates who wish to participate in the law week should contact their Chapter Leaders for more clarifications. The speech by the TLS President will be shared as soon as possible for your reference.