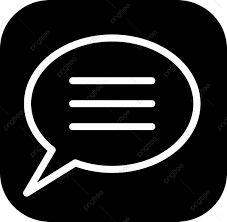 CALL FOR COMMENTS ON THE LEGAL SECTOR LAWS (MISC. AMENDMENTS) BILL, 2023 AND THE WRITTEN LAWS (MISC.AMENDMENTS) NO. 4 BILL, 2023
Dear Esteemed Member,
Greetings from the Secretariat.
TLS has received the attached proposed amendment of The Legal Sector Laws (Miscellaneous Amendments) Bill, 2023, and The Written Laws (Miscellaneous Amendments) No. 4 Bill, 2023 for your comments.
The Legal Sector Law (Miscellaneous Amendments) intends to amend the following;
i) The Advocates Act (Cap. 341)
ii) The Appellate Jurisdiction Act, (Cap.141)
iii) The Arbitration Act, ( Cap.15)
iv) The Commission for Human Rights and Good Governance Act (Cap. 391)
v) The Criminal Procedure Act (Cap. 20)
vi) The Economic and Organised Crime Control Act (Cap. 200)
vii) The Electronic Transactions Act ( Cap. 442)
viii) The Evidence Act Cap. 6)
ix) The Institute of Judicial Administration Lushoto Act (Cap. 237)
x) The Judiciary Administration Act (Cap.237)
xi) The Land Disputes Courts Act (Cap. 216)
xii) The Law Reform Commission of the Tanzania Act (Cap. 171)
xiii) The Law School of Tanzania Act (Cap. 425)
xiv) The Legal Aid Act (Cap.21)
xv) The Magistrates' Courts Act (Cap.11)
xvi) The National Prosecutions Service Act (Cap.430)
xvii) The Office of The Attorney General (Discharge of Duties) Act (Cap.268)
xviii)The Parole Boards Act (Cap.400)
xix) The Penal Code (Cap. 16)
xx) The Probate and Administration of Estate Act (Cap. 352)
xxi) The Proceeds of Crimes Act (Cap. 352)
xxii) The Tanganyika Law Society Act (Cap.307)
xxiii)The Trustees' Incorporation Act (Cap.318)
Kindly send your comments to Ms. Vivian Swai through the e-mail address vswai@tls.or.tz copying Mr. Mackphason Buberwa through the email address mmshana@tls.or.tz.
Please use the attached template to insert your comments.
We would appreciate receiving your comments by 14th September 2023.
Regards,
Tanganyika Law Society