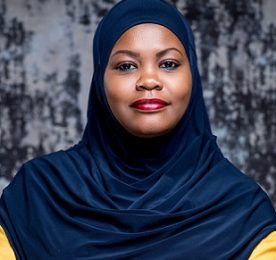 APPOINTMENT OF THE ACTING EXECUTIVE DIRECTOR OF THE TANGANYIKA LAW SOCIETY
The President of the Tanganyika Law Society, Prof. Edward G. Hoseah on behalf of the Governing Council announces the appointment of Ms. Mariam Othman as the Acting Executive Director of the Tanganyika Law Society with effect from 6th January 2023.
Ms. Othman has been appointed following the retirement of the incumbent Executive Director, Kaleb L. Gamaya on 31st December 2022.
Ms. Othman is the Senior Manager and the Corporate Secretary at Tanganyika Law Society.
TLS is pleased to welcome her to this new and enhanced role that will present an opportunity for the Society to revisit its vision, mission, and purpose.
We have nothing but confidence in her ability to lead TLS to a stronger and brighter future.
Regards,
Prof. Edward G. Hoseah
President – Tanganyika Law Society